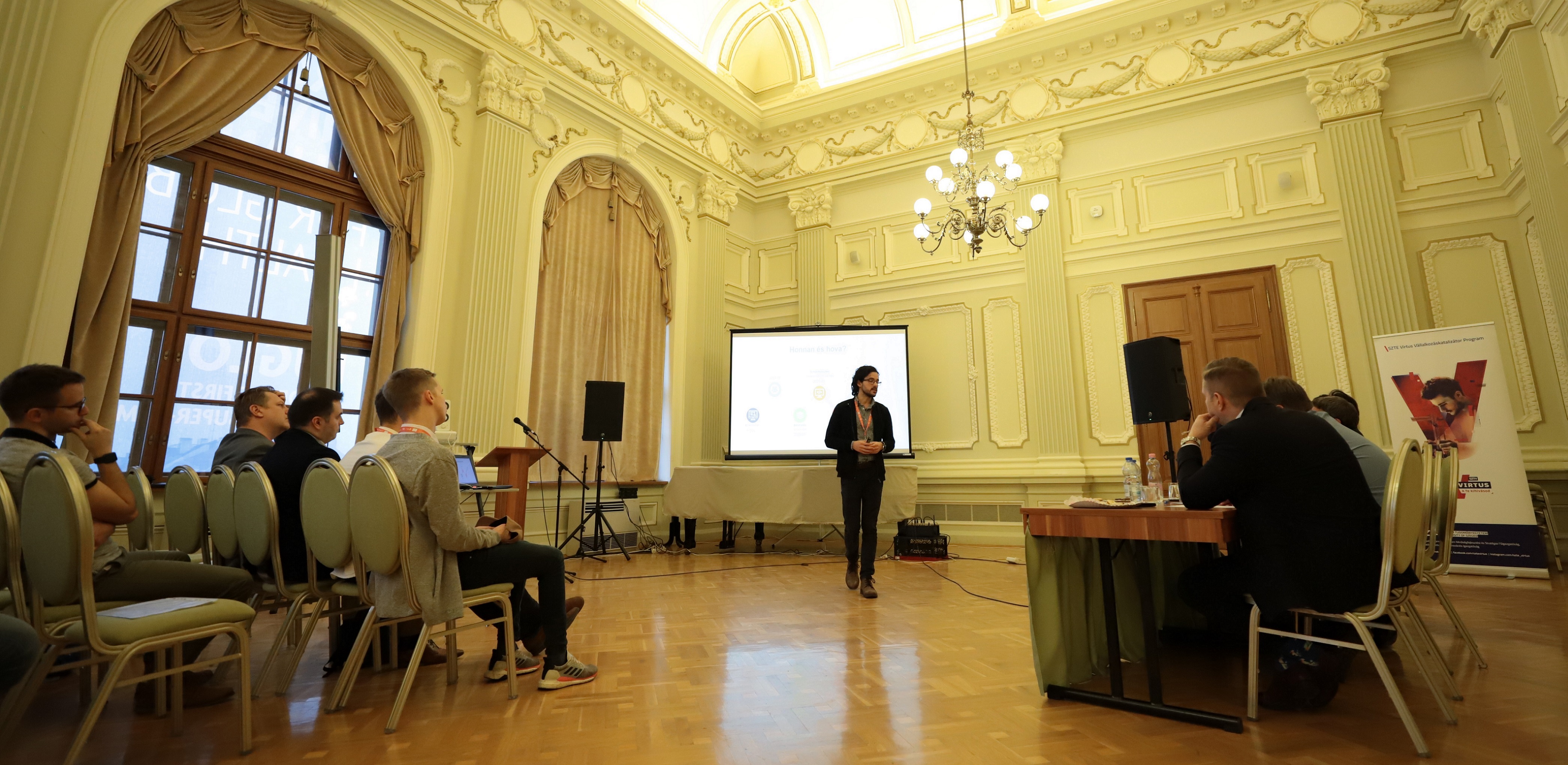 An idea competition was held at the University of Szeged
University students and researchers presented their innovative ideas at the University of Szeged on November 20, 2019. Three teams advanced to the international round.
The Idea Competition was organized by the Research Development and Innovation Directorate of the University of Szeged on November 20. Following the warm-up task, four students and one researcher presented ideas to the mentors. Levente Orbán and Bence Király, computer science students at TTIK, presented their ideas related to the hospitality industry, while Anett Tóth and Kinga Pintér, students of communication and media studies at BTK, presented their idea of ​​finding a roommate. Dániel Börcsök, a student of GTK's economics and management, and Zsolt Nagy presented their idea related to data visualization, and Nándor Fehér, an IT student of program design at TTIK, presented his idea related to the hospitality industry. Dr. Zsolt Datki, a neurobiologist, presented his innovative idea related to the field of healthcare.
Following the mentoring evaluations, the teams' professional jury – Enikő Pitó, Director of Research and Development and Innovation, Dr. Zsolt Makra, venture capital expert, Donát Magyari, R&D and innovation expert and Tamás Czeglédi, business development specialist – presented their better ideas in 8 minutes. Based on the jury's assessment, three teams advanced to the international round. Levente Orbán, Bence Király, Anett Tóth, Kinga Pintér, and Zsolt Datki can represent the University of Szeged against the teams of the Serbian partner with their innovative ideas.
The winners of the event will receive additional professional mentoring and preparation for the 2020 international round in English. They are assisted in their preparation by Virtus Program mentors, members of the Virtus team, and Input program professionals.