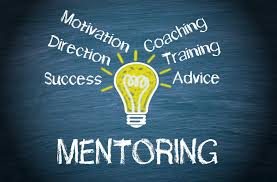 Mentor program
One of the main objectives of our project was to support young researchers and students of the program area to become entrepreneurs through promoting the establishment of start-up and spin-out companies. In order to reach this goal, we have worked out a common mentoring methodology that motivates students and researchers to implement their marketable ideas and set up new businesses. A team of mentors, comprising of highly experienced professionals and academics, provides tailor-made mentoring for talented students and researchers. Additionally, several events were organized to both facilitate networking and bringing the players of the local startup and innovation ecosystem closer together.
Mentor Programme
Many talented researchers and students aspire to realize innovative ideas or start their own business. To this end, we have provided personalized mentoring to tailor the best strategy that will guide the students and researchers to meet their goals.
Why is it worth to join our mentoring program?
You have a great idea, but you don't know how to move on with it. Yet, you're ready to take the first step to make your dream come true.
You would love to receive personalized mentoring that fits your goals from a qualified mentoring team.
You want to broaden your professional network with experienced entrepreneurs.
You are looking for an investment or an opportunity to implement your ideas.
2. Our services
Counseling
Mentoring
Supporting the creation of one-pagers
Market analysis
Business planning
Prior art search
Financial planning
Event organizing